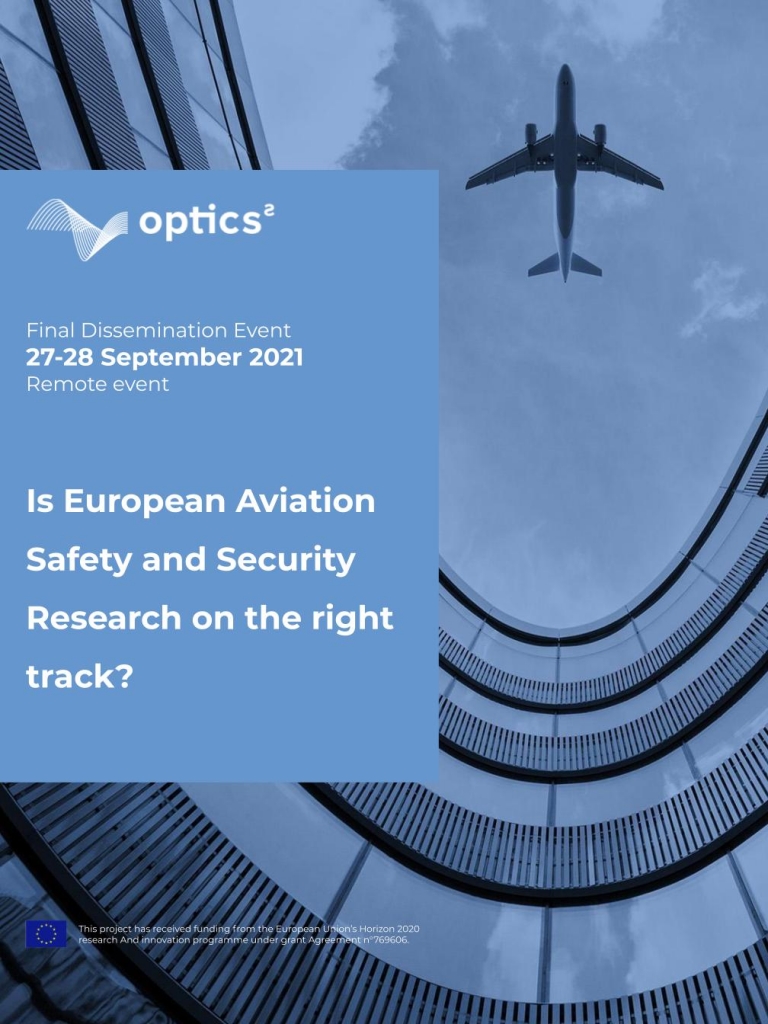 OPTICS2 Final Dissemination Event – September 27-28 2021 (14-17 CET)
The OPTICS2 Final Dissemination Event was held online September 27-28 2021 (14-17 CET). To participate, registration is needed prior to the event.
OPTICS2 assessed the progress of European Aviation Safety and Security Research and Innovation (R&I) towards the goals of Flightpath 2050. OPTICS2 provided recommendations to help steer EU Aviation Safety and Security R&I in case certain research needs are not being met, or need 'course corrections', for example in case of the arrival of new disruptive technologies, or global events such as COVID-19.